07. August 2019
Zedira communication: Joint poster presentation on "Feasibility of a new automated FXIII activity assay"
Technoclone and Zedira presented the poster at the 27
th
ISTH Congress in Melbourne, Australia.
The scientists involved Martina Leiter, Ralf Pasternack, Christian Büchold, and Nikolaus Binder concluded:
"The fully automated TECHNOFLUOR FXIII Activity assay run on the new Ceveron s100 haemostasis analyzer is an appropriate method for fast, accurate determination of this critical factor in the stabilization of blood clots. With a high degree of linearity over a wide assay range, this new assay shows excellent recovery of EQA samples, demonstrating high agreement with other FXIII activity assays on the market."
The 27
th
International Society on Thrombosis and Hemostasis (ISTH) Congress took place from 6
th
to 10
th
of July 2019 in Melbourne, Australia. Leading experts on thrombosis, hemostasis and vascular biology came together to promotes important scientific advancements.
Please find below a copy of the presented poster.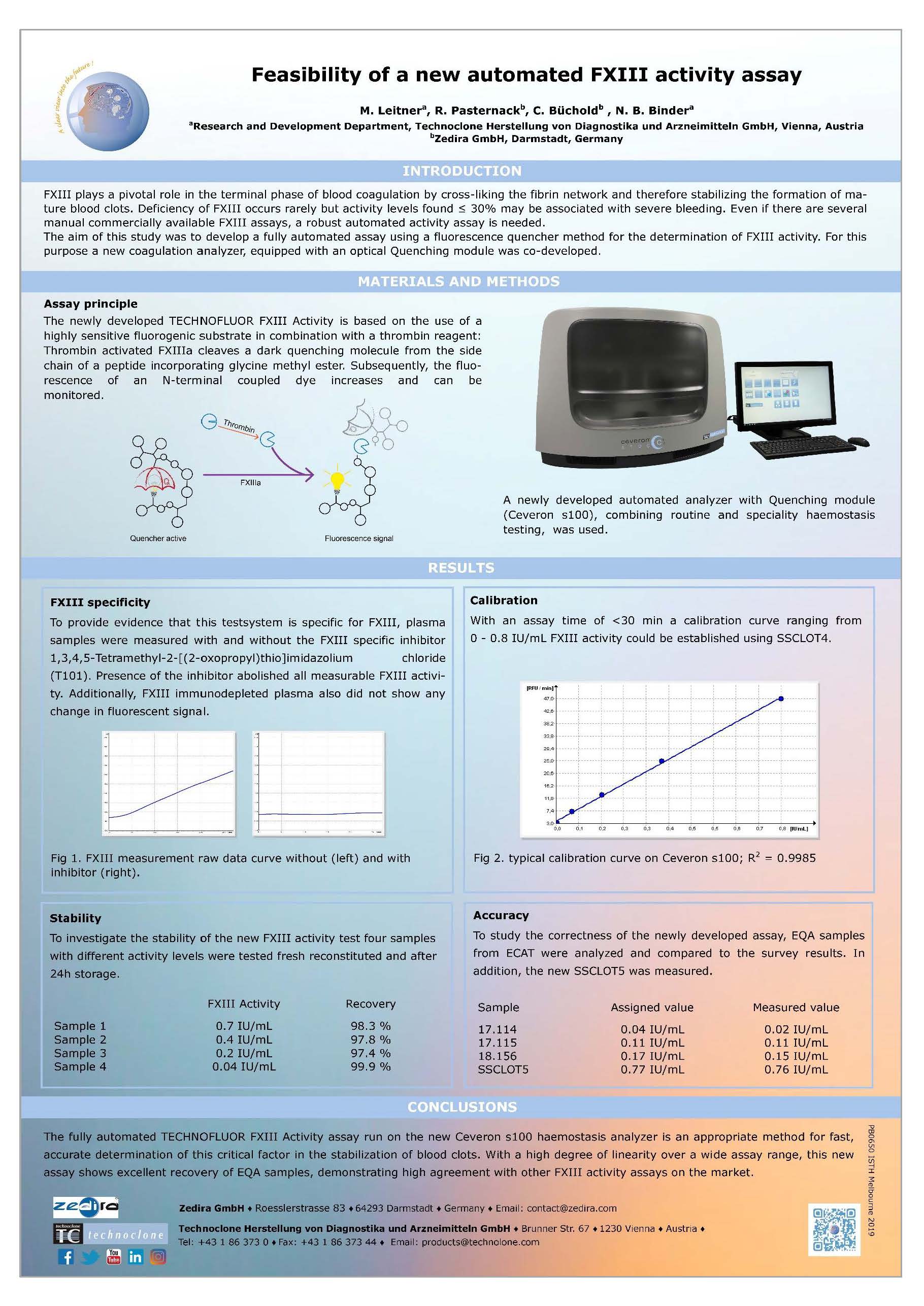 Document